Synergistic Business Solutions (SBS-Corp) is committed to the success and satisfaction of our client's goals.
To augur this objective and deliver unique value, we have established a strong eco-system with our listed partners by integrating powerful building blocks and intelligence.
---

MERGE™ is the AMERICAN SYSTEMS Service Delivery Framework designed to provide quality independent services, or end-to-end solutions comprised of multiple services. Through collaboration with American Systems and their framework – MERGE, we can provide enhanced capabilities that are mission-focused to customize as necessary to meet all our Client's needs.
---

THE CENTECH GROUP is among the leading worldwide providers of Government Information Technology Solutions. The proven successful solutions provider of Information Technology, Program Management and Logistic Support, Engineering and Manufacturing and Homeland Security products and services is our leading Partner. We have matchmaking reach back capabilities through – The Centech Group.
---

DSCI is a well respected WOSB enterprise that has been awarded DHS' EAGLE II under Small Business FC3 IV&V and SBS-Corp has partnered with them to support and service testing and evaluation (IV&V) opportunities at DHS.
---

Grunts has expertise and experience in providing innovative security solutions in all fields of the risks mitigation and management spectrum. They also specialize in: maritime enterprise risk management & close protection on land and comprehensively address every aspect of onboard vessel protection (Armed Transits), threat assessment & intelligence, vessel hardening and crew training, for maritime support and centralized command, control, venue securing and sanitization, electronic sweeping, counter surveillance, bullet proof vehicles, medical support and evacuation for land based support to our clients. SBS-has tie ups to provide risk assessment for maritime and land based surveillance at any location globally.
---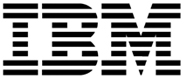 IBM has been a trusted service provider to the U.S. Government for over 100 years and by aligning with IBM, SBS-Corp is proud to have reach back capabilities and guiding support from one of the world's largest business consulting organizations with rich history of innovation, excellence and known for developing and implementing Performance Management (PM) and Continuous Process Improvement (CPI) solutions.