SBS-Corp has supported Homeland Security's programs in different areas from intelligence gathering, security to training since 2001.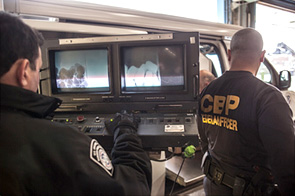 The importance of intelligence activities is key to ensure secure operations for any Federal/State agency. Our innovative capabilities for solutions and technical excellence have supported DHS's mission of keeping America safe. SBS Corp is built on the belief that the foundation for national security requires collaboration across all agencies – government, private sector, and military clients to develop innovative programs that amplify resources and produce results. SBS's goal is to help our clients prevent, protect against, respond to, manage, mitigate, and recover from all risks; making our communities more resilient, better prepared, and ready to face any challenge.
SBS-Corp has experienced, capable and strong human capital pool to support various components of critical nature for functions of Intelligence analysis or intelligence assessment as also reach back capabilities.
No matter how large or complex the challenge. – we're here to meet DHS's needs. Whether the need is next-generation chemical, biological and radiological monitoring or secure network services, we deliver it – on time and within budget.
Agencies supported are:
United States Citizenship and Immigration Services (USCIS)
Customs Border Protection (CBP)
SBS-Corp has provided services and solutions in preventing, mitigating and countering complex threats at most entry ports across the Nation. This includes road border crossings across northern and southern borders, rail and sea ports.
Scenario based exercise support – Primary and Secondary processing for NII exams
eManifest Cargo processing for Road and Rail
Port Monitoring, VACIS and Reporting
RFID -Training Design for Rail, Road and Sea Cargo inspections